Why Us?
Reasons to choose our company
Early Booking
Get the best deals on your trip by booking in advance.
Insurance
We can help you find the right travel insurance policy so that every contingency is covered.
Accomodation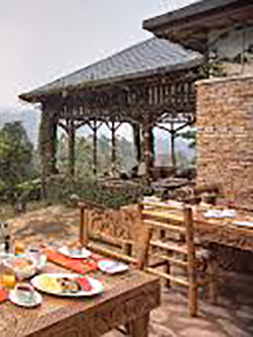 Our experienced guides know where to find the best hotels, and how to get the best deals.
Transport
We'll pick you up at the airport and get you where you want to be.
Latest Tours
Here is a sampling of the many tours we offer.
Choose destination
Source of the River Nile
Bwindi Impenetrable National Park
Rwenzori Mountains National Park
Kibale Forest National Park
Queen Elizabeth National Park
Murchison Falls National Park
Price
$0-$300
$300-$600
$600-$900
$900-$1200
$1200-$1500
The birthplace of the mighty Nile river (or one of them anyway…), where the water spills out of Lake Victoria on its journey to the Mediterranean
Read more
The Bwindi Impenetrable National Park (BINP) is in southwestern Uganda. The park is part of the Bwindi Impenetrable Forest.
Read more
The Rwenzoris – the fabled Mountains of the Moon – lie in western Uganda along the Uganda-Congo border.
Read more
Explore one of Uganda's most gorgeous tropical forest. It's a habitat to many forest wildlife and among these include the primates along with chimpanzees.
Read more
The park is endowed with several attractions including over 76 mammal species with four members of the big five, the lion, the leopards, the elephants, and the Buffaloes.
Read more
The park is bisected by the famous Nile River into two sections namely north and southern section, the park features a diversity of animals and bird species immersed in sprawling wooden and open savannah grassland.
Read more
The Rwenzori Mountains is the second tallest mountain in Africa after mountain Kilimanjaro. This UNESCO world heritage site is also known as the Mountains of the Moon, this snow capped mountain is located along the border of Uganda bordered by Democratic Republic of Congo.
Read more
Uganda is all about its friendly people and the diversity in landscapes and activities. This trip will show you the best of what Uganda has to offer.
Read more
Visit the Mountain Gorillas in the Bwindi impenetrable forest and enjoy the ultimate gorilla experience.
Read more
Most Popular Tours
Find your next adventure here.