Services
Best ones in the region
Early Booking
Get the best deals on your trip by booking in advance.
Insurance
We can help you find the right travel insurance policy so that every contingency is covered.
Accomodation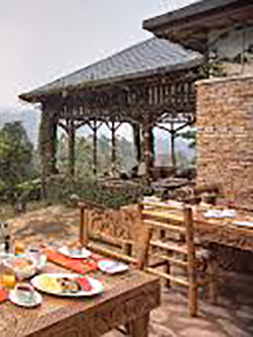 Our experienced guides know where to find the best hotels, and how to get the best deals.
Transport
We'll pick you up at the airport and get you where you want to be.
Medical Insurance
You don't want to worry about what might happen while you are away from home, but it is important to consider.
Exchange
Take all of the confusion and worry out of the finances while you are in the country. We can help you get the highest exchange rate for your money. We can also help with price negotiations for any souvenirs or snacks along the way to make sure you are getting a fair price for your money.
One quick word of advice: Be sure that any cash you bring along is in $100 bills (American) of the latest currency, having never been circulated. You will get a higher rate of exchange for bills that are in good shape, and the larger bill brings a better rate than the smaller bills. Also, older bills are often refused at the banks.
Mountain Climbing
Trekking the mystic Rwenzori Mountains National Park in Uganda is a truly fantastic and unique experience, the wonder of the high glaciers, the beauty of the valley of nine lakes, the bearded lichen hanging from giant heathers with a backdrop of rocky cliffs, crags, and snow-capped peaks. The wide variety of flora and fauna with several biospheres as you ascend through different vegetation zones creates the ultimate experience for trekking. Never before has this unique and beautiful trek been available, totally untouched and undoubtedly one of the most beautiful treks in the world.
Boat Tours
The boat trip within Queen Elizabeth National Park is done on the impressive Kazinga Channel a 40-kilometer water long natural channel that links Lake Edward plus Lake George. Normally the boat sets off every day at either 09.00 am local time or at 2:00 pm in the afternoon – local time. This launch cruise may take anything from 2 – 5 hours to well explore the water and the wildlife along the shores of the Kazinga Channel. There are professional guides right on the boat who will give you all the necessary information pertaining to this safari or tour as well as answer any questions that may arise about the wildlife or anything else. In addition, the professional, as well as experienced guides, will point out any wildlife which you may have failed to notice.
Airport Pickups and Transfers
When you travel to a foreign country, some of the most stressful and confusing moments can be getting your bearings when you first leave the airport. Let us take care of the stress and worry for you so that you can focus on taking in all that Uganda has to offer. We will be waiting curbside to greet you right outside the airport. We'll handle your bags for you and take you wherever you need to go. When you are ready to return home, we'll get you right up to airport security safely and easily so that all you have to worry about is which pictures you are going to post first.
Chimpanzee treking
Kibale's most popular activity is the Kanyanchu Primate trek. Thirteen species can be sought, and a good variety of diurnal monkeys invariably encountered, but the stars of this trail are the chimpanzees. Kanyanchu's chimps have been tracked since 1993 and the chances of locating them are excellent.
Wildlife safaris
Our wildlife safaris provide you with the African experience you see in the movies. With our experienced guides, you'll traverse the sweeping savannahs. Along the way, you'll encounter lions, elephants, giraffe, buffalo, and more. Be sure to bring plenty of memory for your camera!
Gorilla Treking
The jungles of Uganda are home to some of the rarest species of gorilla. Our experienced guides know just where to find them. Join us for an adventurous trek into the breathtaking landscape that these majestic creatures call home. Enjoy encounters that you won't soon forget.
Testimonials
This past summer I had the opportunity to visit Africa for the first time! I didn't have much free time while in Uganda, but Joseph did a fabulous job using the time I had to show me some incredible things. The boat tour in Queen Elizabeth was amazing. While we were driving through the park we had some great sightings of elephants, warthogs, and giraffe. I got some great action shots and videos, and a memory I won't soon forget.
FAQ
Whether you are visiting Uganda for the vacation of a lifetime, or you are here for work, missions, or something else we can accommodate your schedule and budget to give you memories for a lifetime.
Experience the Pearl of Africa like never before. Our guides have been operating tours for over a decade, and because they are natives of the Rwenzori Mountains, they know all the little secrets that other guides will miss.
We take all of the worries and hassle out of your trip so that you can focus on what matters most. From the moment you step out of the airport to the time you return to the security gate, we can handle all of your needs.